Infinite Stars - The Visual Novel
Episode 2 - What you want to know & some leaked screenshots! Shhhh!
---
Episode 2 will be leaving beta testing very soon. It went much smoother than the beta testing for Episode 1 (We also have a better idea of what we are doing, so there is much less to rewrite or fix)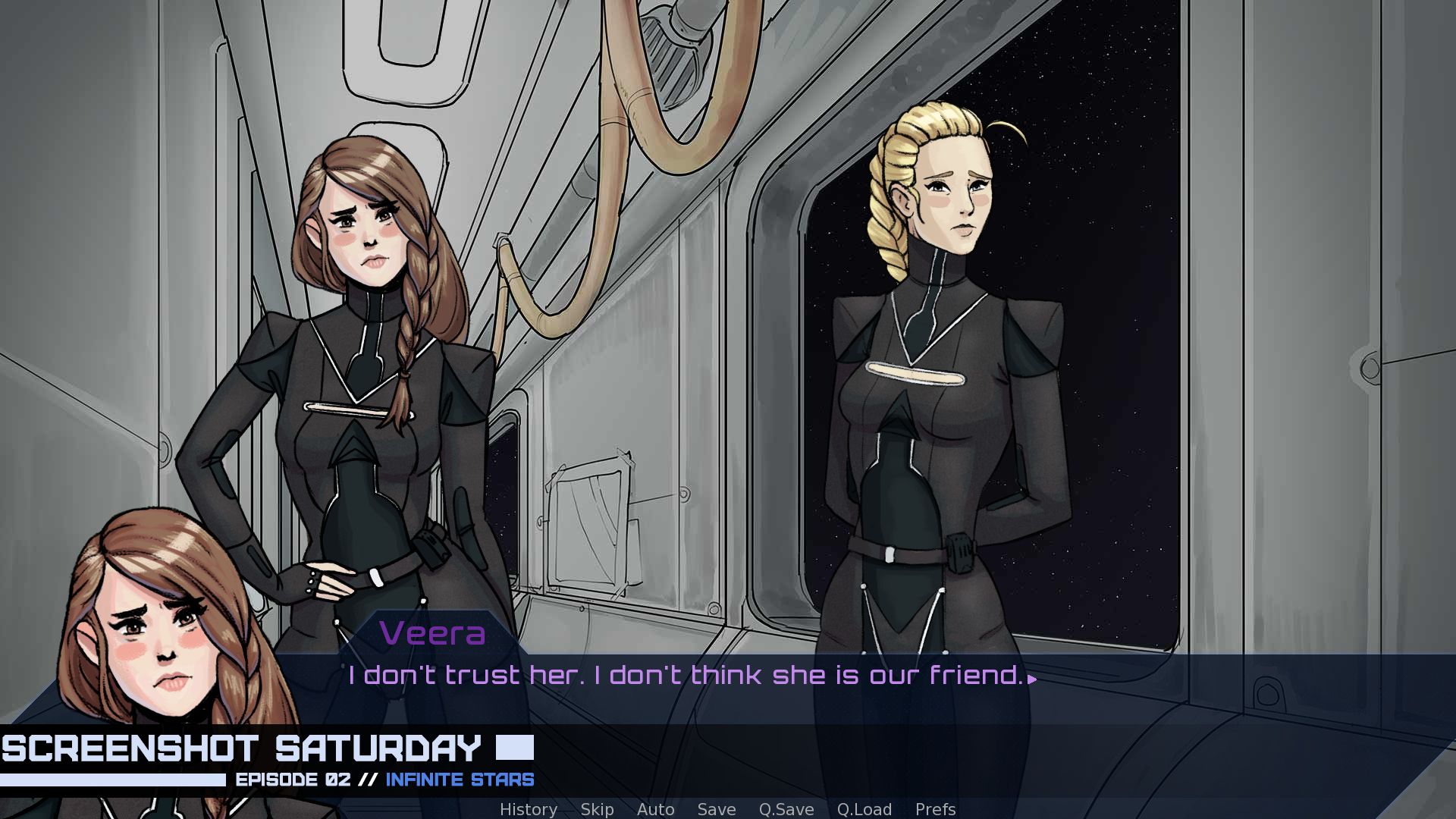 Straight off the bat, the first scene in Episode 2 is determined by the choices you made in Episode 1. This is something that we intend to build upon and continue doing going forward.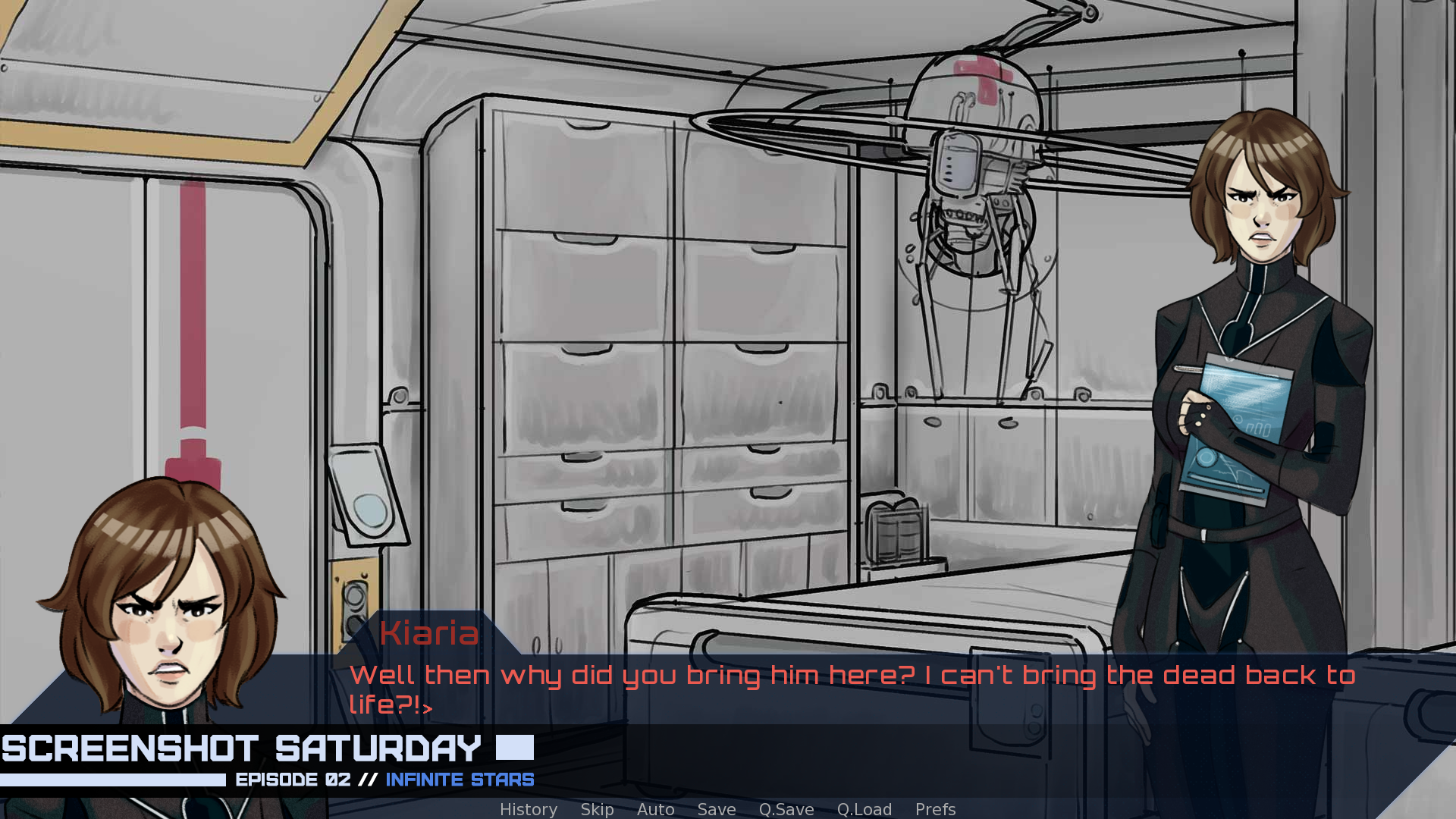 At the perils of overhyping the game, we seem to have hit a good balance of suspense and intrigue for the episode going by the feedback received from beta testers.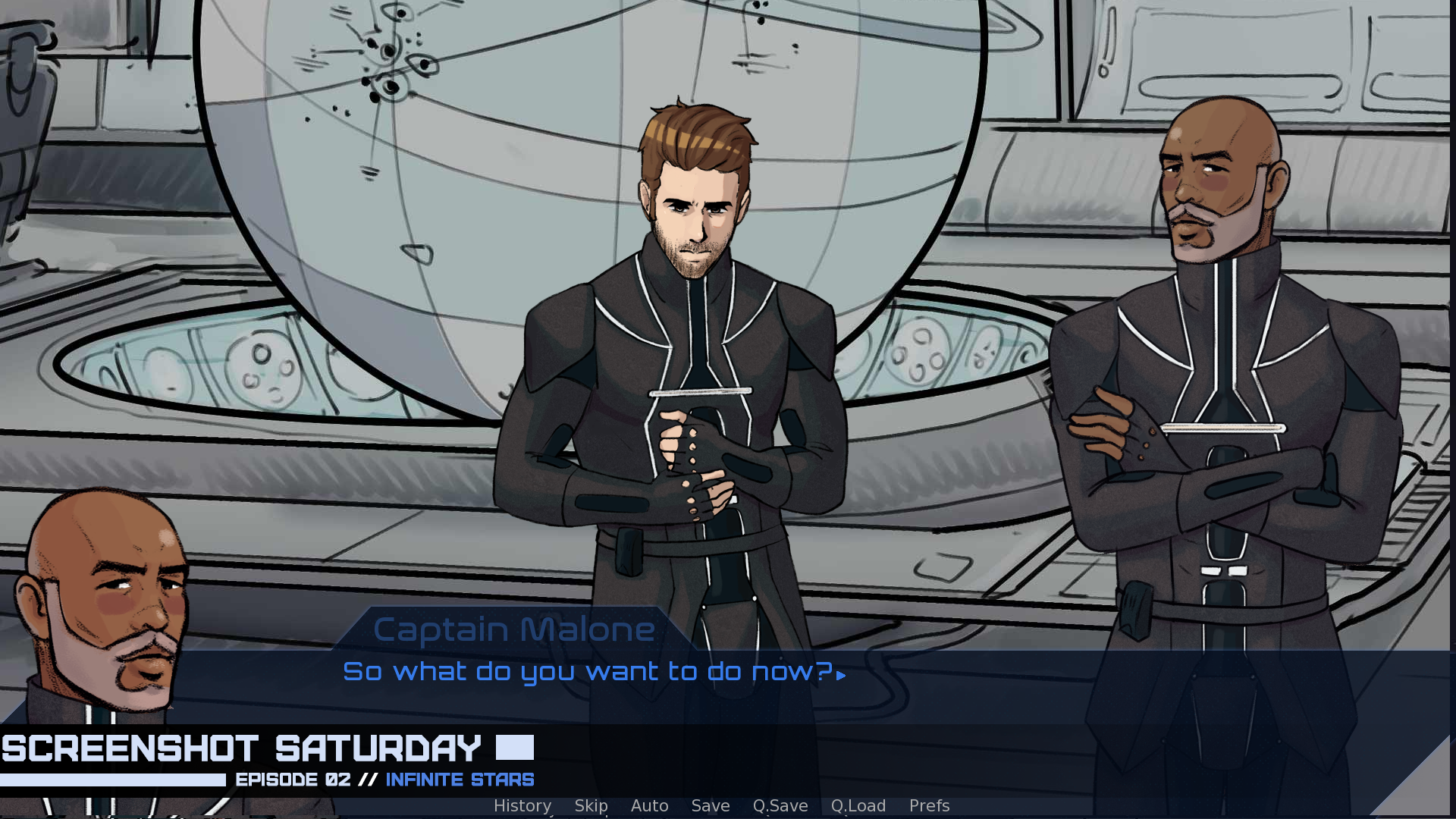 Episode 2 is currently available for patrons only, as we want to reward them for going the extra mile in making Infinite Stars a possibility. But, like all episodes it will be released on itch as "Pay What You Want" - we want everyone to be able to enjoy Infinite Stars, guilt-free.
Get Infinite Stars - The Visual Novel