Infinite Stars - The Visual Novel
New Characters for Infinite Stars
---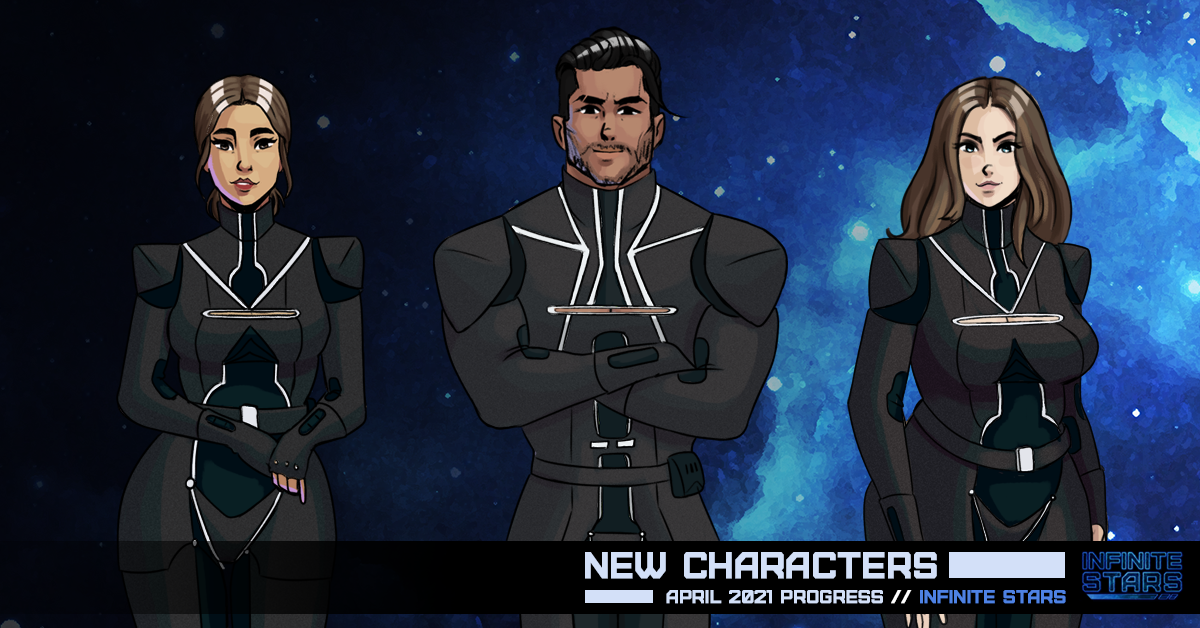 April has been fruitful. We've spent a lot of time on new art assets, and I wanted to share some of the new characters that will be added in the next release.
As always, we'll be releasing these character portraits under the creative commons license to help other developers with their projects while our patrons will gain access to the full body and nude versions under the same license. Our patrons have been following the creation of these characters from line-art concept to the final sprite designs.
On the game front, we went back to the drawing board to redesign how the game is played with a greater focus on player freedom. Work has been continuing steadily and we hope to share some more insights in the future. If you like what we're doing, please feel free to follow or support the project on Patreon or Itch.
Get Infinite Stars - The Visual Novel