Infinite Stars - The Visual Novel
It's Friday. Again. (yay)
Groundhog Day anyone?
Work has continued to be super busy, but I'm not complaining as it pays the bills! Having to do it during a cold front does make it slightly less pleasant, and Dobby our pupper lives for cuddling under the sheets over the weekends. The rest of the time he stares at us with eyes like, well, puppy eyes. There is a word for that.
Infinite Stars had been doing great. Took a few days but I have finally updated all the old sprites with the new layered ones throughout the entire game. Quite a bit of GitHub commits since the last devlog.
I also finished another 5K word chunk of content that's already been imported into the game. (Got up at 3:00AM yesterday to finish the content before importing it into the game) I'm taking a break from coding the logic and expressions for the new content while I write this devlog.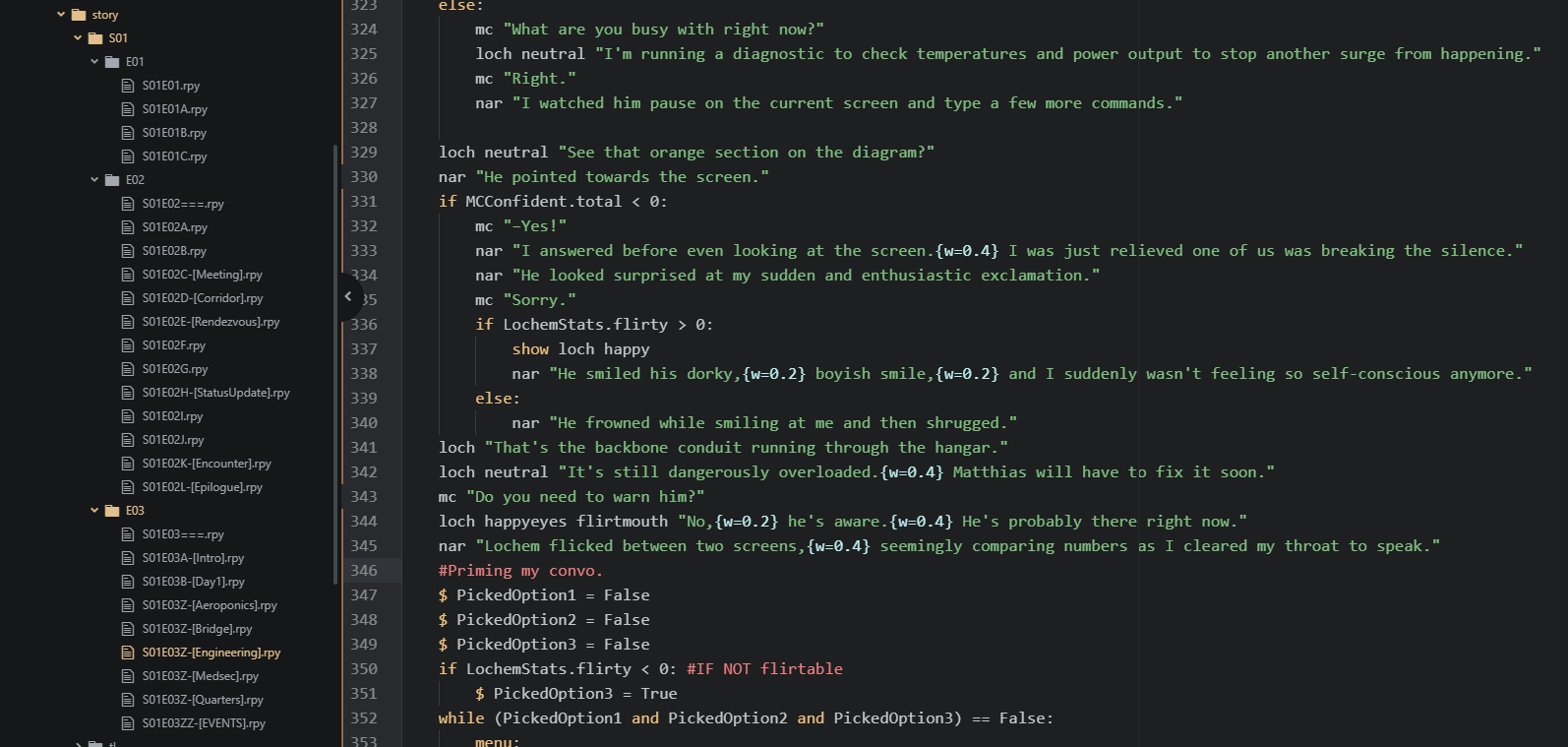 Not a lot of artwork to show, mostly sketches and compositions of some backgrounds, but I'll wait until it's more polished before teasing an image or two.
Have fun, stay safe and rest! Enjoy your weekend!
Get Infinite Stars - The Visual Novel