Infinite Stars - The Visual Novel
.o0OFRIDAY!!
Got pulled over by a traffic cop earlier this week who wanted me to bribe him. That was fun. Didn't bribe him, but also didn't get a ticket. <3
Oh! And Dobby is going for his dental checkup later today. Italian Greyhounds are notorious for losing their teeth and having their tongues hang out of their mouths. It looks cute, but– No. I'd rather let him have all his teeth. We've been religiously brushing his teeth since his puppy days, so we're hoping for good news!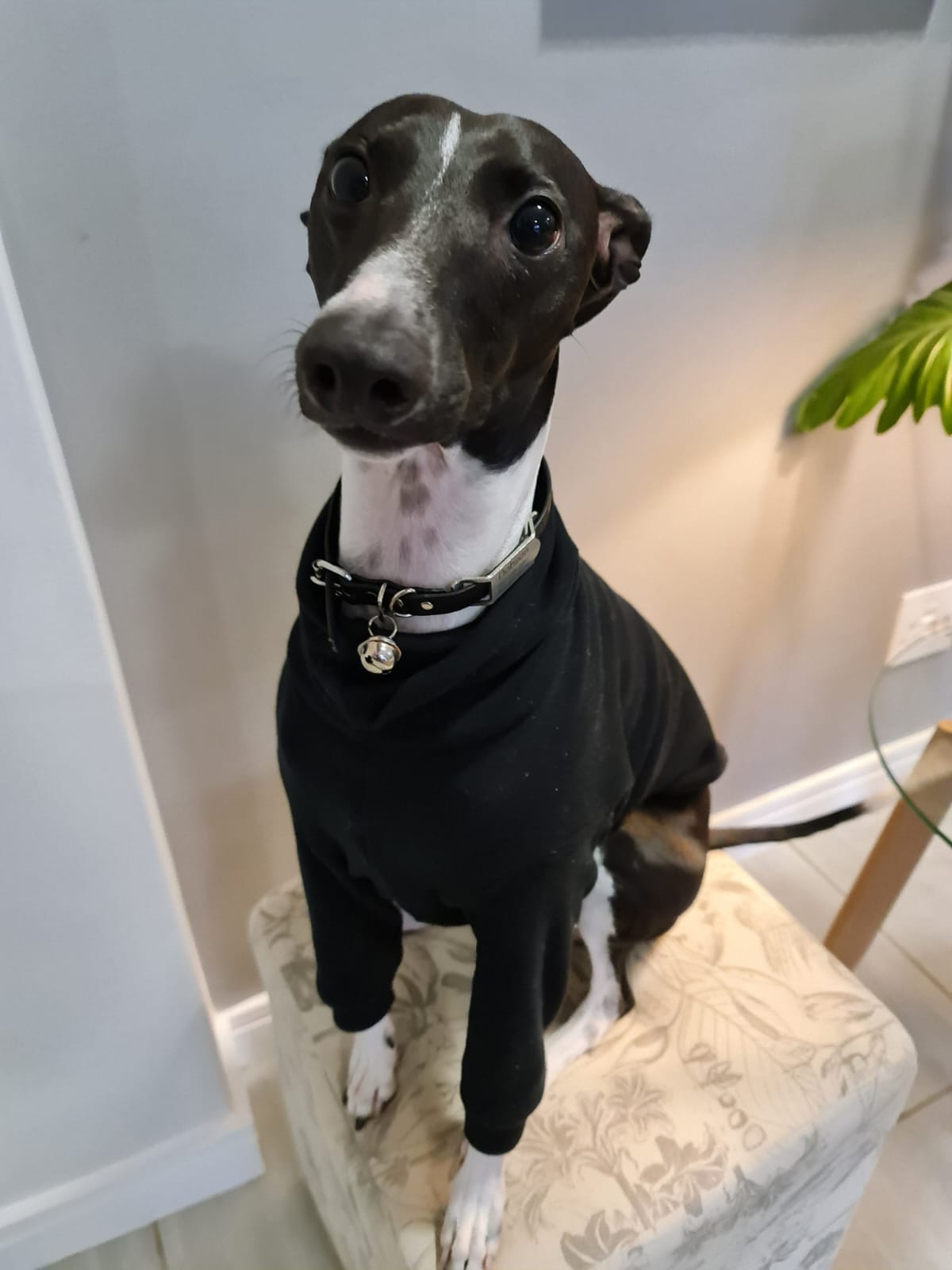 You can always come see more Dobby (and other friends of Cleo) photos on Discord.
But, let's get back to Infinite Stars.
I'm closing the voting on the next batch of outfits later today, and drawing will likely start next week.
Saeed has been working on a new soundtrack for our new aliens, and I feel he nailed it. Creepy, mysterious, but not horror. Truly alien. You can have a listen here.
I've also been writing and editing a bit more on the final few scenes. The mural painting is almost done, and then I'll start with the shrine to the fallen scene. All the reported typos have been fixed, and things are starting to fall into place at an alarming speed, which is excellent!
I hope to get some more writing done today, but it might not be possible due to my day job and everything else. Regardless, have a fantastic weekend!
Twitter | Discord | Patreon | Steam | Mailing List (For occasional, exclusive free goodies)
Get Infinite Stars - The Visual Novel